by Reed John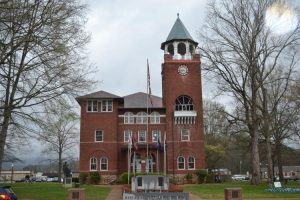 The Rhea County Commission approved a resolution on Tuesday, asking that the state government take further measurers to stop an invasive species of fish — Asian carp — that could destroy local ecosystems and in turn hamper efforts to draw fishing tournaments to Rhea County.
At Tuesday's commission meeting, Rhea County resident Jim Amish, who lives along Watts Bar Lake in north Rhea, asked the commission to consider the resolution, and the commission passed it unanimously.
Amish said that Asian carp pose numerous threats to boaters, the ecosystem and the local economy. He noted that the Asian carp can jump out of the water do so when hearing loud noises such as boat engines. The carp also feed on the same food as the local sports fish and have a high reproductive rate, Amish said, which could eventually destroy the local fish population. Those traits, he said, could eventually lower the population of sports fish and in turn cause fishing tournaments to look else where to hold their events.
Read more.at Rhea Herald News