Welcome to Watts Bar Lake Association
Watts Bar Lake in Tennessee
At 42,000 acres, Watts Bar Lake - "King of the Southern Lakes", is one of the south's largest lakes and offers visitors great fishing, boating and recreation. The lake is 72 miles long and boasts 722 miles of shore line!
---
*Public Notice
TVA Funding Statement:
TVA no longer receives any appropriations to help with management of aquatic plants. This has led us to taking a more valley wide approach to management, and focusing our efforts only on public access areas (parks, boat ramps, etc.) to best meet the needs of our stakeholders. There is one exception to this currently: We continue to do residential and commercial shoreline management on Guntersville with the understanding that we will be slowly stepping down as the primary funding source in the next few years. This model is how we will handle stakeholder groups on other reservoirs from here on out. For example, should Watts Bar put together a stakeholder group and agree on management, the stakeholder group would need to have identified supplementary funding and obtained that funding before a similar plan would take place
Special Note: We are in the third and final year of fully funding the Guntersville program along residential and commercial shoreline. Next year, we fully anticipate to reduce funding by 1/3 and will continue that reduction through 2019. We will continue to fully fund
management efforts along developed, public shoreline.
---
Watts Bar Lake Association
Annual Fall Meeting (9/28)
Greetings,
First off I'd like to say, especially to those who were unable to attend, that this Fall Member's Meeting was very spirited, interactive, and informative. I believe we had , by far, the most audience participation than any other WBLA meeting I've attended. It was very informative with abundant interaction that will help us (WBLA Directors) to focus our efforts in meaningful directions for 2020.
I want to welcome Randy Goins as newly elected WBLA Director. So, Randy's addition is the only change from last year's Directors.
Best regards,
Roger Hinsdale - President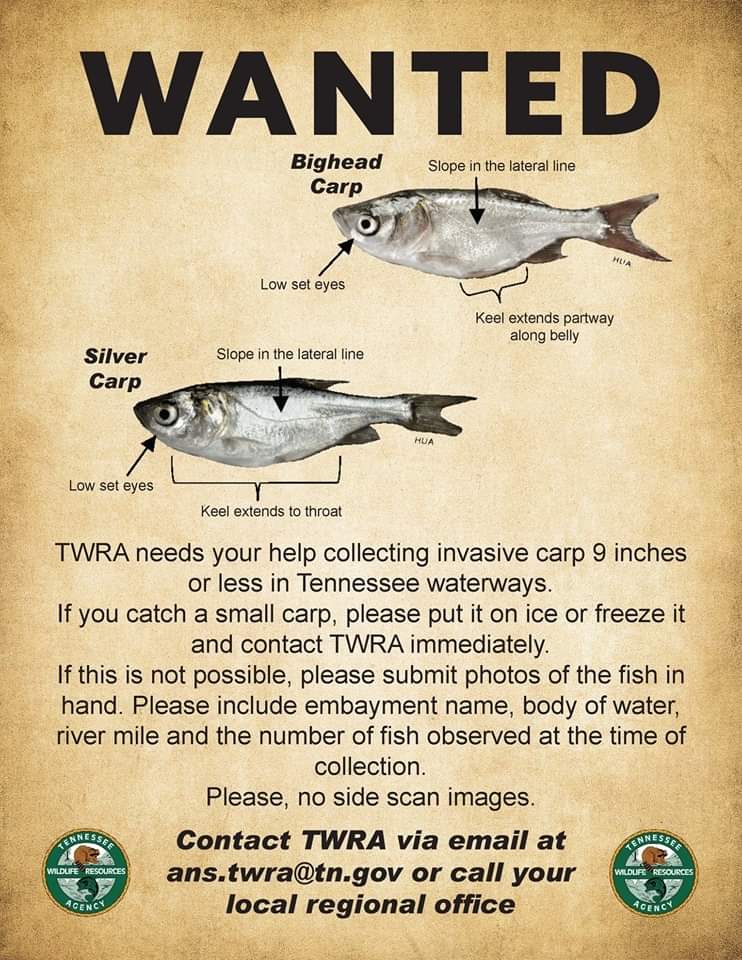 TWRA News Release re: Silver Carp in Chickamauga Lake
---
Please consider becoming a member of the Watts Bar Lake Association. Member dues are just $15.00 for single, and $30.00 a year for family.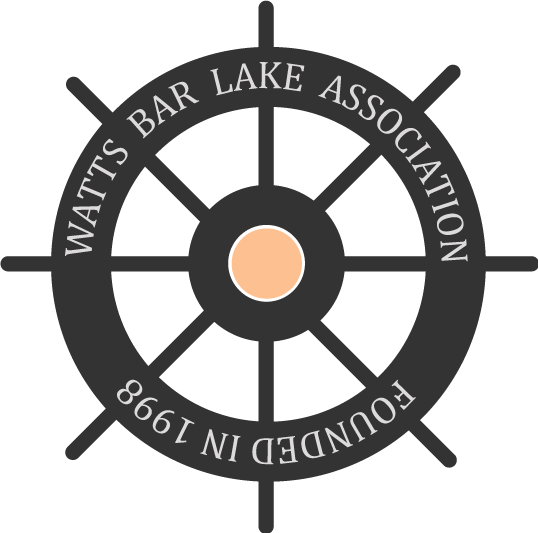 Invasive Species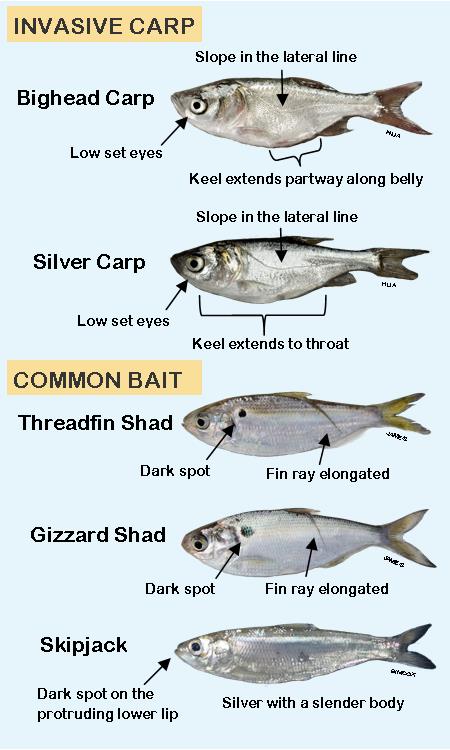 The Exotic Zebra Mussel
by Amy J. Benson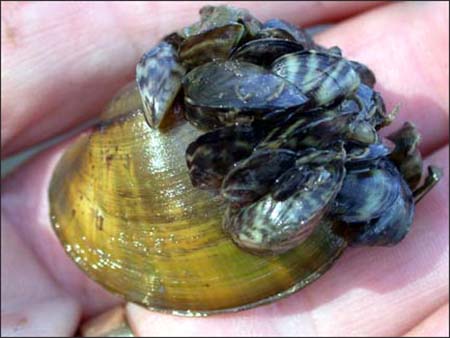 The word "exotic" conjures up thoughts of faraway places where strange animals inhabit sun-drenched islands. But in the biological sciences realm, this word has come to be associated with unwelcome visitors to our shores. Over the past 500 years, more than 4,500 foreign species, including many harmful plants, vertebrates, invertebrates, and pathogens, have established populations in the United States.
The Silver Carp Report - WBEFC
All:
The Silver Carp Threat Report is now available through a link to the WBEFC website. http://wbefc.org/silver-carp-report/
These fish are the most serious and REAL threat to our lakes that has ever risen. It must not be downplayed or ignored. Every person who loves the TN river lakes must know the facts and get onboard to stop the silver carp. If we don't get enough folks to shout loudly, say goodbye to everything good about these lakes. Silver Carp are in Barkley and probably in Guntersville and moving this way fast.
Please get on board to help stop the silver carp from reaching our lakes. You can help by first doing two things:
Log on the WBEFC.ORG (Watts Bar Ecology and Fishery Council website), click on "Contact" and fill out the short form. There is NO cost for becoming a stakeholder in the ecological/fishery health of the TN River system. You will get only a few emails during the year which will be updates and new information on the status of the silver carp movement, and notices about meetings and presentations.
Please forward the link to everyone who loves and uses the lake and get them onboard also: http://wbefc.org/silver-carp-report/
I have developed a detailed PowerPoint presentation on how invasive species (plants and the silver carp) will devastate the ecology, fishery, recreation, and economic engine of the yet unaffected lakes of the TN River. I offer this to any group of over 25 individuals. The presentation is approximately 45 minutes in length and explains the science behind the ecological threat/devastation and what can be done to prevent it. If you would like the presentation, please contact me:
Thank You
Dr. Tim Joseph
timjosephphd@gmail.com