Message from the Board
Please Join Us Now!
Join Watts Bar Lake Association Now and enjoy the benefit of attending our fall Picnic and member meeting to be held at the Watts Bar Dam pavilion on September 10th 2016. Your membership will entitle a paid member and immediate family to eat for free. Of course there are lots of other benefits and activities you may participate in. Check out the activities page of the web site. Join by clicking on the Join Tab or calling any Director listed on the About Us tab.
Next Board Meeting: May 10th 2016 at 6pm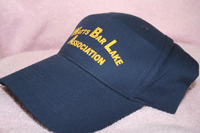 Caps with Watts Bar Lake Association logo are available. The price is $5 each. These are very nice hats of felt, with blue and gold letters. Reserve yours by calling Roger Hinsdale at (423) 452-0428, or another WBLA Director.